E-commerce, Changed Markets and Innovation by Werner Wutscher
When:
January 20, 2016 @ 6:30 pm – 8:00 pm
Europe/Vienna Timezone
2016-01-20T18:30:00+01:00
2016-01-20T20:00:00+01:00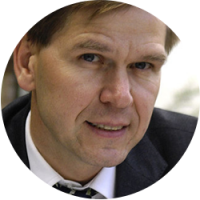 Start-ups in Cambridge, US and Austria and International Financing
---
The world constantly changes along with digitalization similarly to the way we communicate with each other. Digital natives use technology fundamentally different: they maintain their friendships differently, they learn differently, they get informed differently and even shop differently. It is easily to see in these developments only dangers and problems.  The fact is that they are a reality and we have to adjust accordingly. Innovation and the generation of new ideas is therefore a key qualification. The innovative development of traditional business models is thereby a necessity and sometimes even the decisive element in the fight for survival.
In other words: the change becomes a constant. The internalization of this paradigm is the crucial point when dealing with the digitalization risk. The dynamism and innovation power of start-ups and civil society initiatives is easy to be observed-the key question is, however, to which extent are companies open to these initiatives and capable of meaningful cooperations and respectful partnerships.
On one hand, it is necessary to find partners who are strongly different from oneself.  Different ways of thinking, cultures, and business models are good prerequisites for innovation generation. At the same time, dealing with these differences requires our own expertise and solutions.  Ultimately, the differences offer great opportunities. The example of already established companies and start-ups illustrates that. The big supertanker of the global economy needs innovative technologies and business models, rapid product development, market proximity, entrepreneurial thinking and fresh energy. Fast growing start-ups dispose and need partners with credibility and experience as well as resources and infrastructure.  Established companies, in turn, dispose of these.
Cooperation can be seen as an opportunity for a positive look into an uncertain future and to allow continuous development of their own business models. To recognize this and to act timely is therefore a key competence for all companies. Innovation and openness to new ideas are the tools that make this possible. Partnerships and new forms of cooperation are the strategies by which the innovative potential can be realized. This requires special skills on both sides of the partnership and certain rethinking. But with rational policies and instruments, it is possible to overcome the current risks.
About Werner Wutscher
---
Werner Wutscher is an Austrian Business Angel (Business Angel of the year 2012) and founder of New Venture Scouting. His goal is to connect the worlds of startups and corporations. He is also an expert in the field of sustainability, specifically focusing von retail and greentech. He holds several advisory board functions in Austria, India and Jordan. Before that he was 14 years in senior management and federal administration.
Born as a son of farmers in the mountains of Carinthia, Werner Wutscher strongly believes that sustainability is the key strategy for the future. Sector wise he gained his expertise in the area of food and green tec. As Business Angel he supported the founders and holds investments in seven start-up companies. Before that he was working for 14 years in top management positions in the Austrian Federal Government and in corporate companies such as the Agrana Beteiligungs AG and REWE International AG. Werner Wutscher holds a law degree from Karl-Franzens-University in Graz and a Master's degree from Harvard University, USA.
He acts globally and serves in the board of various companies in Austria, Mumbai and Amman like Kelag AG, Zielpunkt GmbH and Godavari Biorefineries Ltd. He strongly believes in an active civil society, therefore he is engaged as Member of the board of the Austrian Angel Investors Association, in the Austrian Business Council for Sustainable Development (respact) and Vice-President of the National Park "Hohe Tauern". In 2009 he was nominated Young Global Leader by the World Economic Forum Davos (WEF) and coordinates the Global Shaper initiative of the WEF.