How I grew my side project "fastlane" from 0 to tens of thousands users by Felix Krause
When:
May 10, 2017 @ 5:30 pm – 7:30 pm
Europe/Vienna Timezone
2017-05-10T17:30:00+02:00
2017-05-10T19:30:00+02:00
Where:
TU Wien, EI 10 Fritz Paschke Hörsaal
1040 Vienna
Gußhausstraße 27-29, Staircase I
Ground Floor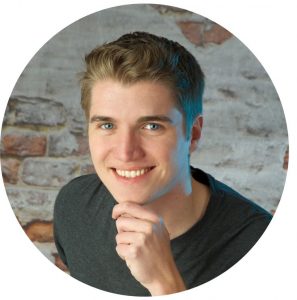 Felix will talk about how it got started with mobile app development, how he started his first companies before starting "fastlane", which got acquired by Twitter and later Google. Felix will share lots of little things he learnt on his way, including the differences between Silicon Valley and Austria.
More about Felix Krause
---
Felix Krause is the creator of fastlane, an open source toolchain for automating iOS and Android releases. After building fastlane during college, it got acquired by Twitter Fabric, and most recently got taken over by Google, where Felix now works full-time on open source mobile developer tools.
Free entry but registration is necessary!
***Important Information: By registering you agree to appear in photographic and video material taken at the event and you allow the organizers of the Innovation Incubation Center (i²c) to use this material for future promotional purposes.