How to build an Agile Organization
When:
January 19, 2017 @ 5:00 am – 7:00 am
Europe/Vienna Timezone
2017-01-19T05:00:00+01:00
2017-01-19T07:00:00+01:00
Where:
Seminar Room Argentinierstraße/Paniglgasse, Ground Floor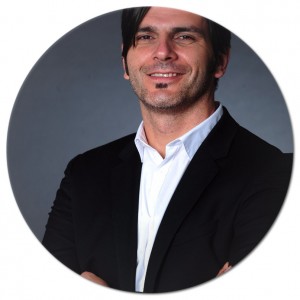 How to build an Agile Organization
---
Everyone and everything is connected. The world has become one giant network where instantly accessible and shareable information rewrites the future as quickly as it can be understood. Fueled by relentless technological innovation, this accelerating connectivity has created an ever-increasing rate of change. As a result, the future is becoming increasingly difficult to predict.
Meanwhile, most organizations still rely on a way of working designed over 100 years ago for the challenges and opportunities of the industrial age. Team structures support routine and static jobs. Siloed, command and control systems enable senior leadership to drive efficiency and predictability at the expense of free information flow, rapid learning, and adaptability.
The tension between organizations optimized for predictability and the unpredictable world they inhabit has reached a breaking point. Organizations are struggling to keep up with their customers. Workers caught between dissatisfied customers and uninspiring leaders are becoming disillusioned and disengaged. Executives caught between discontented investors and disruptive competitors are struggling to find a path forward. And people who want a better world for themselves and their communities are looking to new ambitious organizations to shape our collective future.
We need a new way. Agile Organizations are built to learn and respond rapidly through the open flow of information; encouraging experimentation and learning on rapid cycles; and organizing as a network of employees, customers, and partners motivated by shared purpose.
More about Stefan Ebner
---
Always an entrepreneur, Stefan Ebner founded his first IT company as an university student. After years of research, his company's innovation ventures resulted in tribefire, the Data Agility & Digitalization Platform, launched October 2013. With the motto "the courage of being different", Stefan strives to create a cultural and social impact through the other brands under the Braintribe umbrella (Braintribe Culture and Chaya Fuera).